Dr. Sandy Martinez Castro – Assistant Surgeon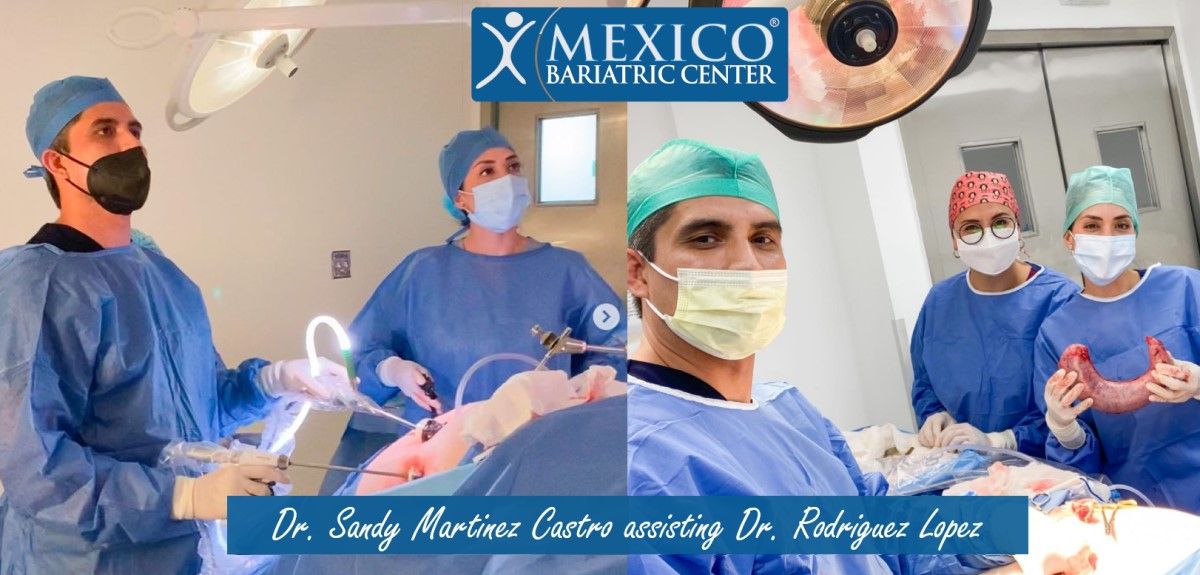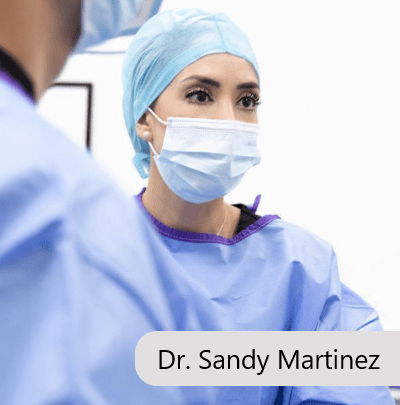 Tijuana bariatric surgeon, Dr. Sandy started with MBC in 2020 at the beginning of the COVID-19 pandemic. She is bilingual and speaks English for patients traveling from the United States, Canada, Australia, and New Zealand. She is completely driven by the mindset and focus on "surgical technique," prioritizing strict adherence to established guidelines. Speed, fame, and acknowledgment hold no importance to her. Instead, she values consistency, reliability, and the pursuit of perfection in every endeavor.
Training of Dr. Sandy Martinez
Dr. Sandy Martinez Castro, MD, Assistant Surgeon, is a general surgeon who specializes in advanced laparoscopic and obesity surgery. She dedicated seven years to studying medicine at UABC (Universidad Autonoma de Baja California), followed by four years specializing in general surgery. Additionally, she completed an entire year of fellowship in bariatric and metabolic surgery and has accumulated countless hours in specialized courses and training from prestigious international academies.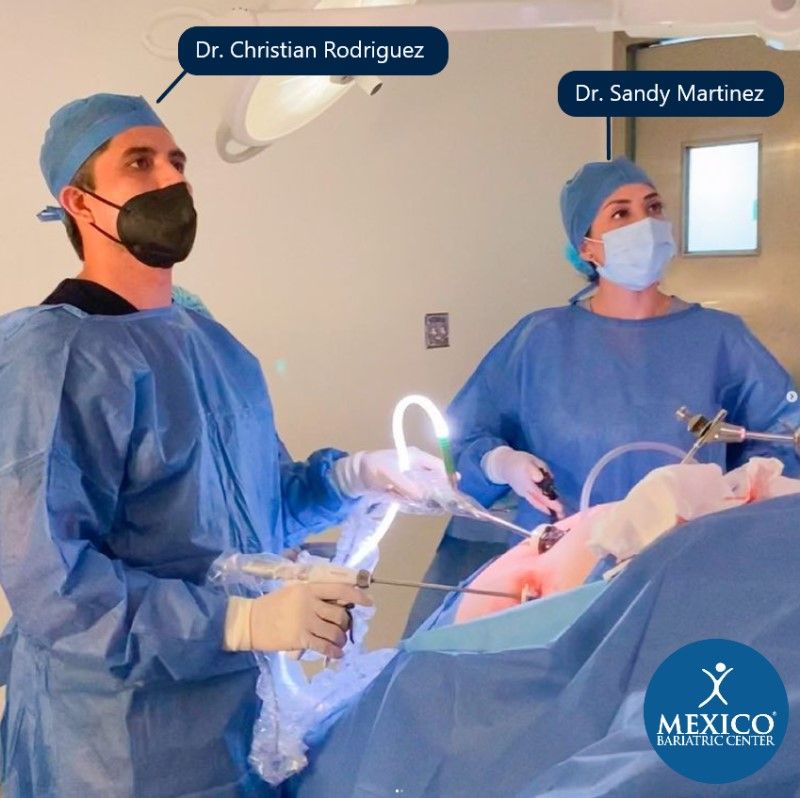 Expertise
Dr. Sandy helps aid in bariatric surgery (including gastric sleeve, RNY gastric bypass, lap band surgery, and revisional surgery) and general surgeries (including hiatal hernia, Nissen fundoplication, and other gastrointestinal surgeries). She believes deeply in keeping up with the newest advancements in medical technology to provide the best feasible success rates and recovery experience for his patients.
With over 2,000 surgeries assisted alongside Dr. Christian Rodriguez Lopez, Dr. Sandy Martinez has demonstrated leadership in the obesity surgical field.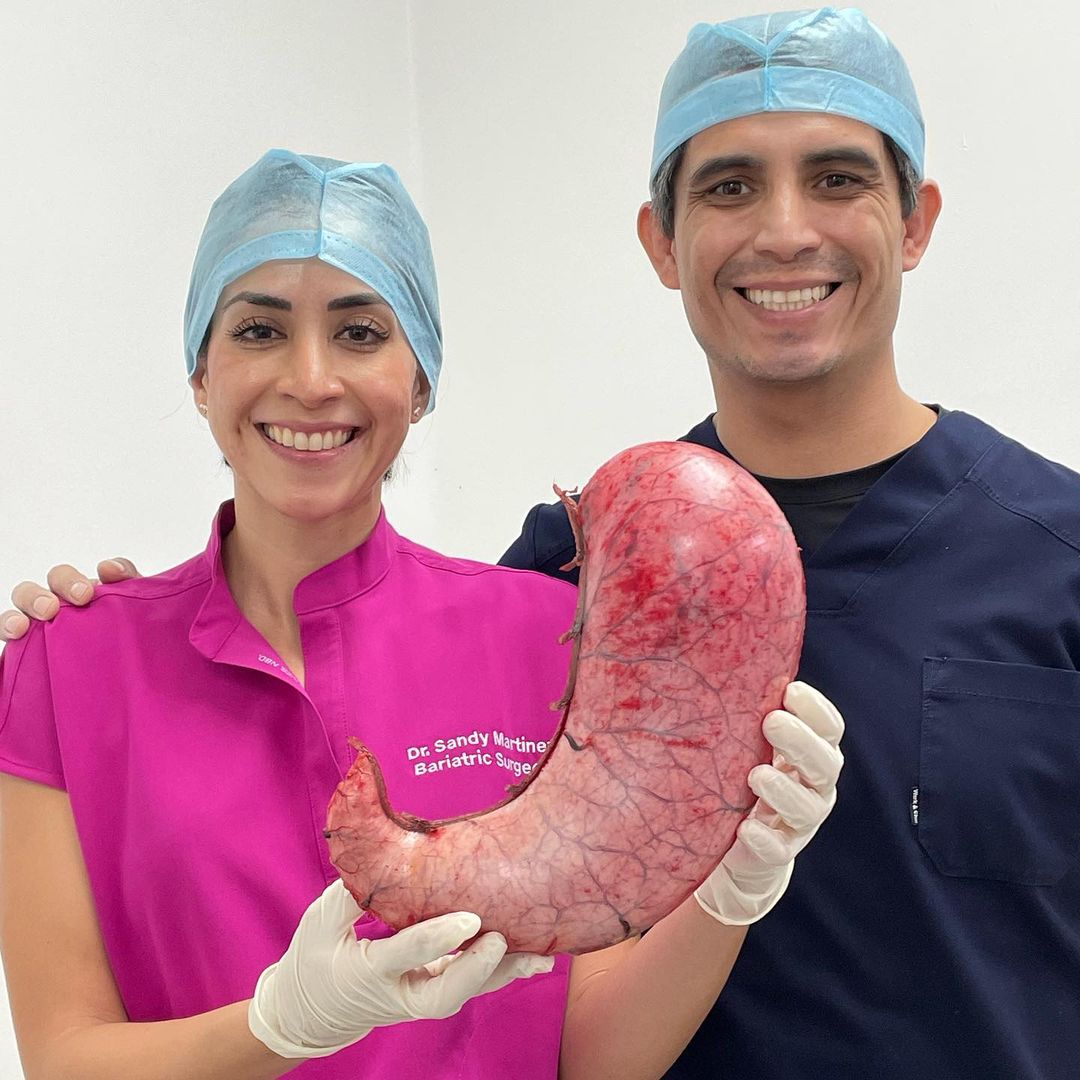 Accreditation & Certificates
Dr. Sandy holds certifications from esteemed organizations such as IFSO, the American Society for Metabolic Bariatric Surgery, Colegio Mexicano para la Cirugía de Obesidad, Colegio Mexicano de Cirugía General, and Colegio de Cirujanos Bariatras y Enfermedades Metabólicas de Baja California.
With over 3500+ hours of advanced laparoscopic and bariatric training from renowned bariatric institutes, Dr. Sandy has extensive experience. She has successfully performed over 1500+ gastric sleeves, gastric bypass surgeries, duodenal switches, and single-incision gastric sleeves.

Recognized with the National Award of Excellence – EGEL, Dr. Sandy has actively participated in various medical research investigations conducted at international research centers. She has also demonstrated her expertise by completing complex procedures that many other surgeons would decline, including high BMI cases (90+) and challenging surgeries like single incision sleeve gastrectomy and duodenal switches. Driven by a deep understanding of the profound impact her profession has on people's lives, Dr. Sandy aims to serve as an inspirational example, encouraging individuals to embrace a healthy and balanced lifestyle.