Tasha T – Aug 29, 2020
It's been a little over a year and a half since surgery and I can't even believe it!! Still feels like yesterday! I was scared to death to travel to Mexico alone for weight loss surgery but boy was it the best decision I've ever made in my life!!!
🌟RNY 5'8", SW:347, CW: 210, down 137lbs!🌟
I'm 11bs away from wonderland, but honestly, I don't even care! I've never been so happy or confident in my entire life and that's the ULTIMATE goal!!! Thank you, Dr. Rodriguez!!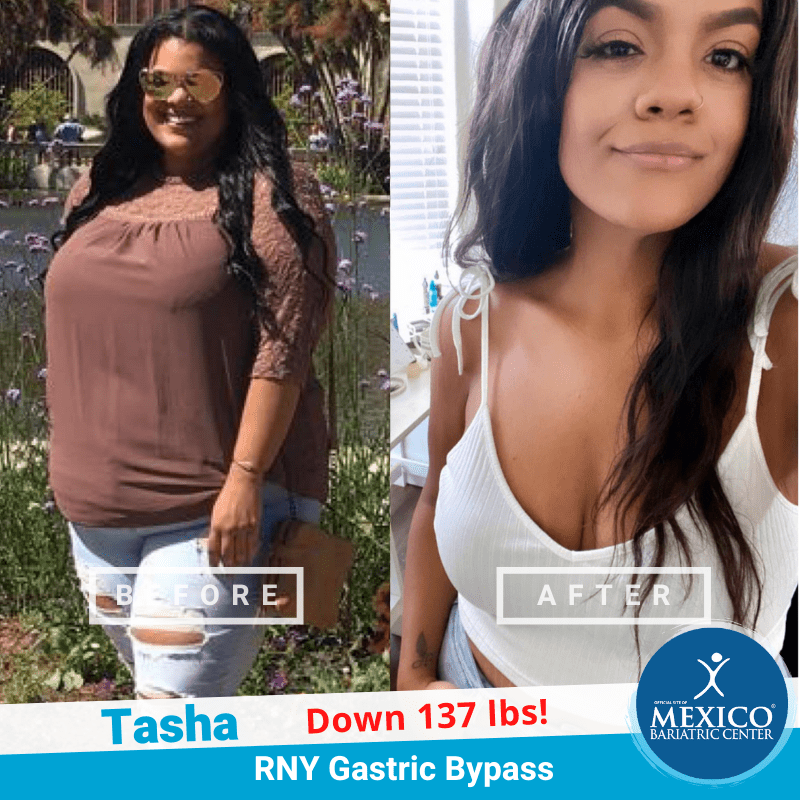 Chris S – Dec 17, 2020
Sleeved 7-21-2020
Thank you, Mexico Bariatric Center, for giving me my life back. Karla! Dr. Rodriguez! Everyone!
It's been around a month and a half since I last stepped on a scale and I've been extremely active traveling the world since then. I can easily say I have finally overcome my issues with food, something I never thought would actually happen. Today, the Montenegro condo I'm in happened to have a scale (photo). It's in KG, but it converts to 221 LBS or a total weight-loss of 129 LBS (started at 350). 😳
Personally, my first goal was 225 and even that is surpassed. The next goal is what my fellow losers like to call "Onderland," which means going from the 200s to 199 LBS. I just bought new clothes 8 weeks ago and even some of them don't fit anymore.🙄
There is no one thing I've worked harder to achieve in my 33 years. I'm so grateful to everyone at MBC. Even getting this far has changed my life. I'm still in shock over that scale number. 😳💪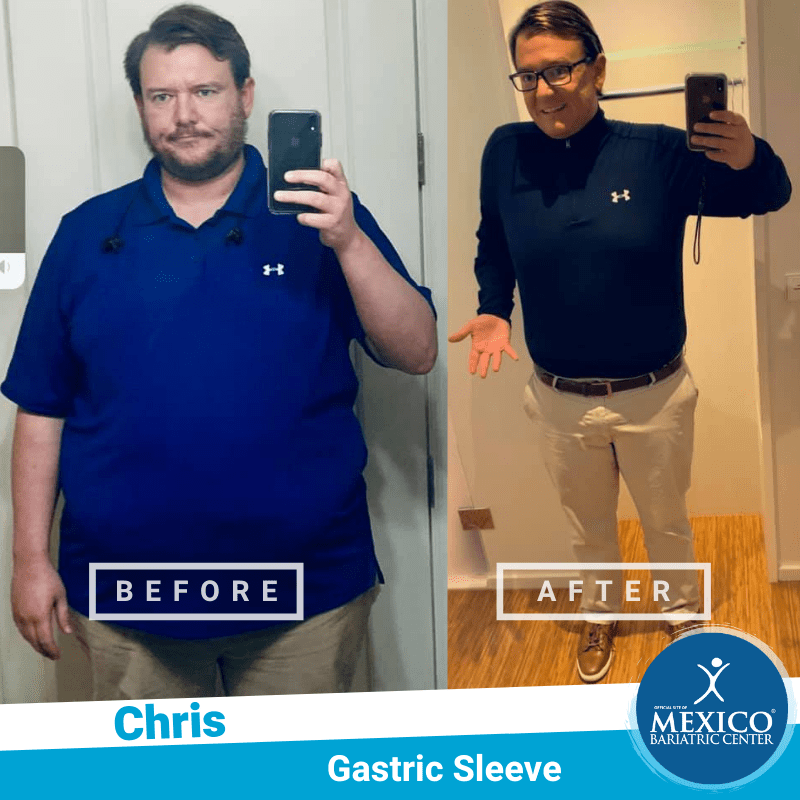 Danielle K – Dec 2020
Duodenal Switch – Dr. Rodriguez – Dec 2019
HW: 234 – CW: 115
But it's changed my life for the better in SO many ways and I wanted to be able to share my joy and gratitude with others! 🥰
Thank you, Dr. Rodriguez and everyone at MBC!!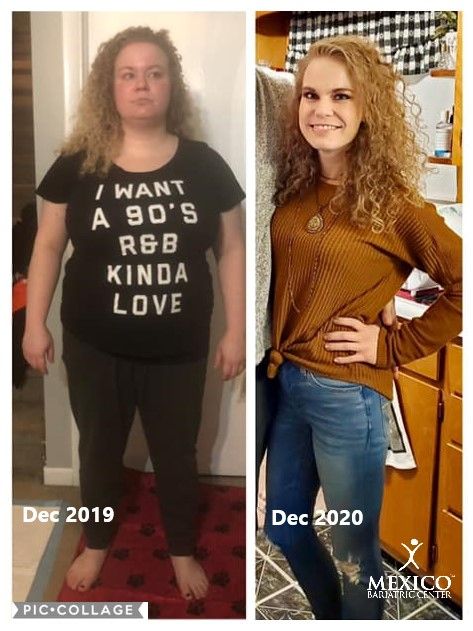 Jake – May 30, 2018
Mini Gastric Bypass – Dr. Rodriguez – 3/21/2018
38 yrs – 6′ 1″ – HW: 505, SW: 450, CW: 392
What a wonderful weekend in the mountains. I have so much more energy and feel so much better! No complaints! The face to face says it all!
Gastric Sleeve Surgery Testimonial
Enable "English" Subtitles on the bottom of Dr. Christian Rodriguez Testimonials Video after clicking PLAY.